Villa Majanicho Rock Lajares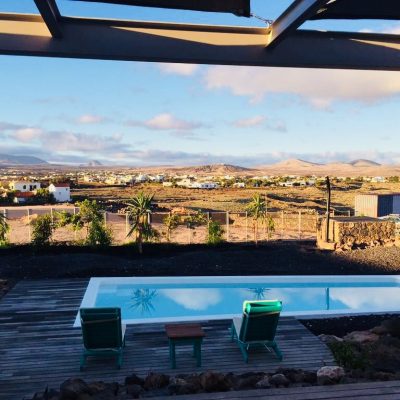 Majanicho rock is stunning 3 bedroom villa, set on outskirt of popular surf village of Lajares. Beautiful view from the pool, overlooking the village. The villa has lot of privacy and is not overlooked. 2 double bedrooms are located downstairs, master bedroom with on-suit bathroom is located on the first floor.
Don't miss out to spend your holiday in this amazing location.
Copyright © 2019 FuerteLux